Description
The VEVOR Bike Cover Storage Tent is a heavy-duty and waterproof solution to protect your bike from the elements and keep it in excellent condition. Here are some key features and benefits of this bike storage tent:
Durable Material: The tent is made from 420D Oxford fabric, which is known for its durability and resistance to wear and tear. This material can withstand exposure to the sun, rain, and wind.
Waterproof and Anti-Dust: The Oxford fabric is waterproof, ensuring that your bike stays dry even during heavy rain. It also provides effective protection against dust and dirt, helping to keep your bike clean.
Spacious Design: The tent offers ample space for storing your bike and can accommodate one or more bicycles. This spacious design allows you to store your bike and additional cycling gear.
Easy Assembly: The VEVOR Bike Cover Storage Tent is designed for easy assembly, making it convenient to set up in your preferred location. It doesn't require any complex tools or equipment.
Secured Closure: The tent features a zippered front door, providing a secure closure to protect your bike from theft and environmental factors. You can lock the zipper for added security.
Stability: The tent is supported by a stable steel frame, which helps it maintain its shape and resist strong winds. It also features ground nails and ropes to secure it firmly to the ground.
Ventilation: To prevent condensation and ensure proper airflow, the tent has built-in ventilation windows that allow fresh air to circulate, preventing moisture buildup.
Foldable and Portable: When not in use, the storage tent can be conveniently folded down for compact storage and easy transport, making it suitable for camping trips or outdoor events.
Versatile Use: While designed for bike storage, this tent can also be used to protect other outdoor equipment, such as motorcycles, scooters, lawnmowers, and more.
Protection from UV Rays: The Oxford fabric offers protection from harmful UV rays, helping to prevent sun damage to your bike's paint and components.
The VEVOR Bike Cover Storage Tent is a practical and reliable solution to safeguard your bike from various environmental factors. Whether you want to store your bike outdoors or need extra storage space in your garage, this tent is designed to meet your needs while maintaining the quality and condition of your bicycle.
Origin: 

Mainland China

Model: 

VV-BT-SG210

Type: 

Storage Shed

Material: 

420D PU2000 Oxford Fabric

Product Weight: 

7.7 lbs/3.5 kg / 8.8 lbs/4 kg

Product Description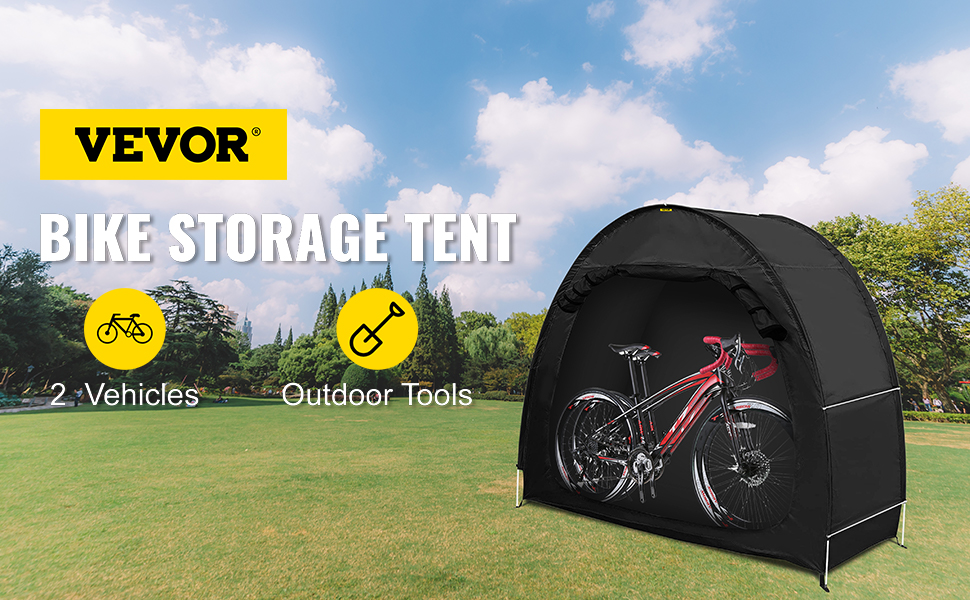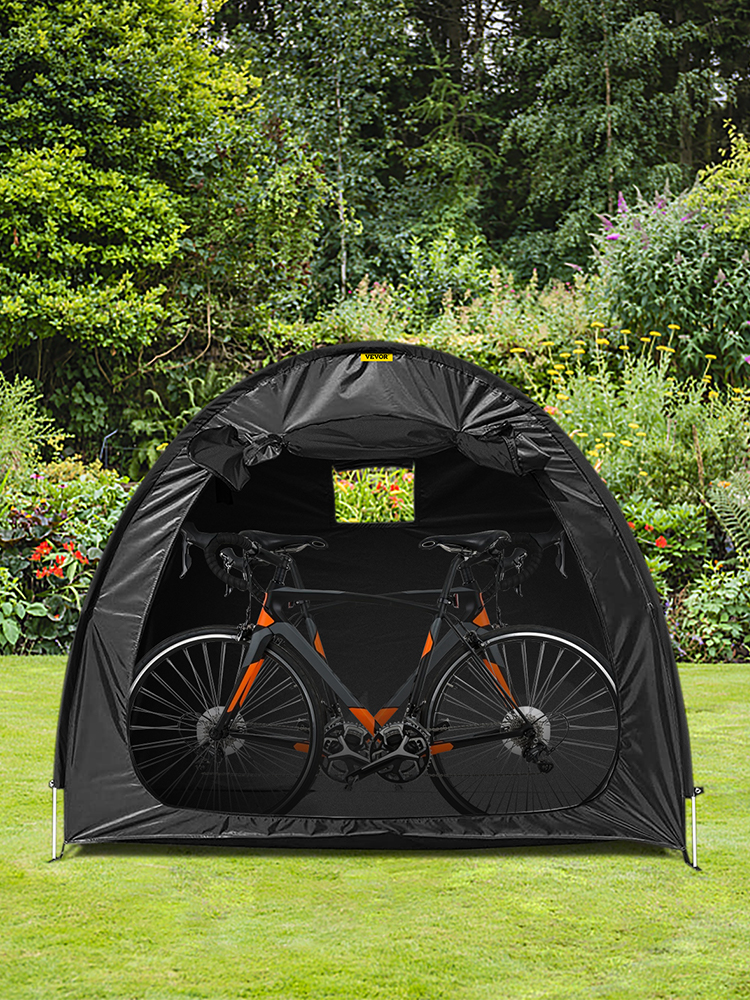 Outdoor Bicycle Storage Tent
Using anti-UV, waterproof, and tear-resistant fabric, VEVOR's bike tent creates comprehensive item protection to withstand any climate. It could easily shelter 2/4 adult bikes with an integrated floor to stash garden tools. Lightweight, portable, and easy to assemble, our product is the perfect choice for your garden or trip. If you're looking for a versatile and affordable solution, look no further!
Sturdy and Waterproof
Space-saving Storage
Protective & Accessible
Multipurpose Use
Quick Setup and Carry

Tough Equipment & Tools, Pay Less
VEVOR is a leading brand that specializes in equipment and tools. Along with thousands of motivated
employees, VEVOR is dedicated to providing our customers with tough equipment & tools at incredibly
low prices. Today, VEVOR's products are sold in more than 200 countries and regions with 10 million
plus members worldwide.
Why Choose VEVOR?
Premium Tough Quality
Incredibly Low Prices
Fast & Secure Delivery
30-Day Free Returns
24/7 Attentive Service
Key Features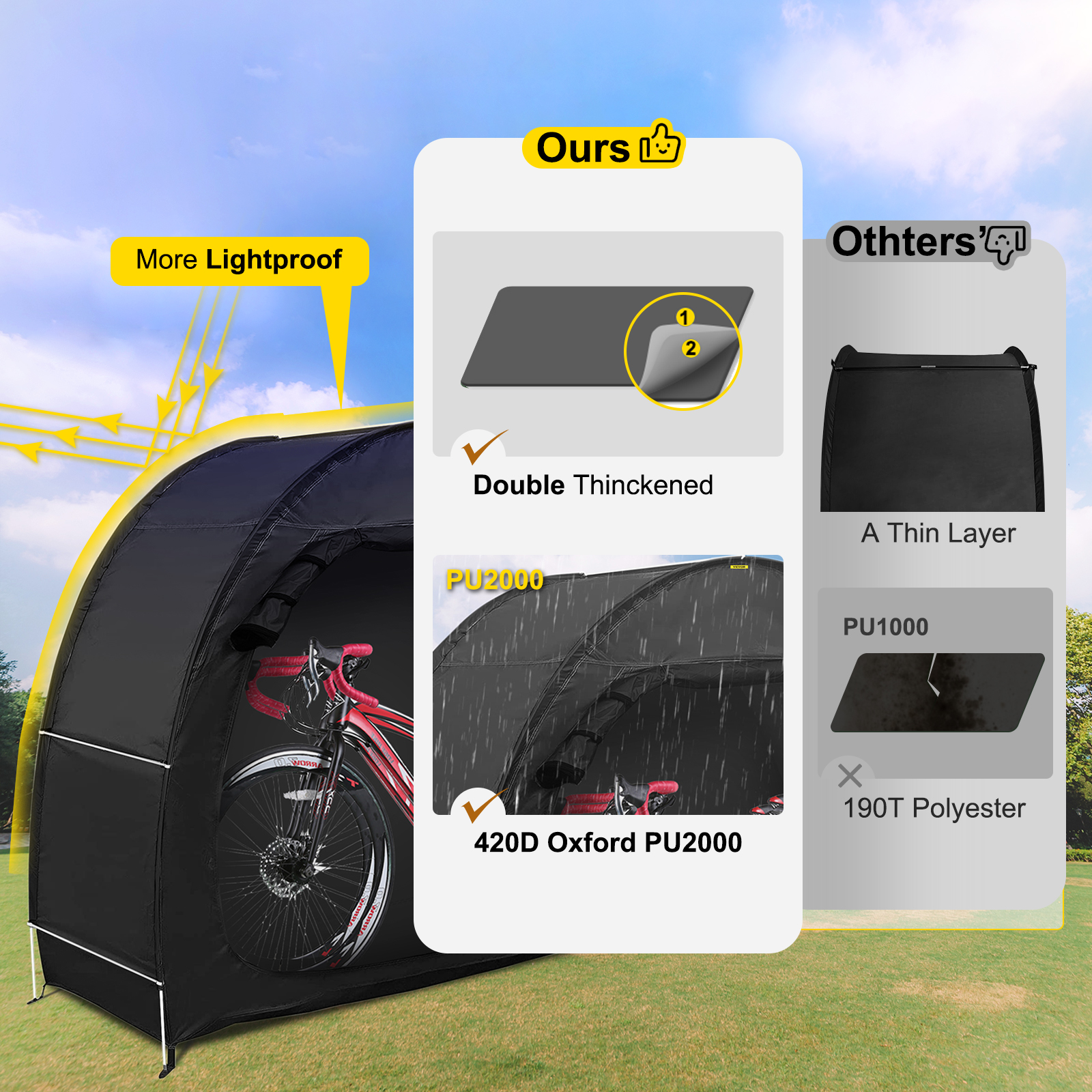 Waterproof Oxford
Thickened 420D Oxford fabrics are waterproof, UV resistant, and wear resistant. Our bike storage shed keeps items dry and clean on rainy days.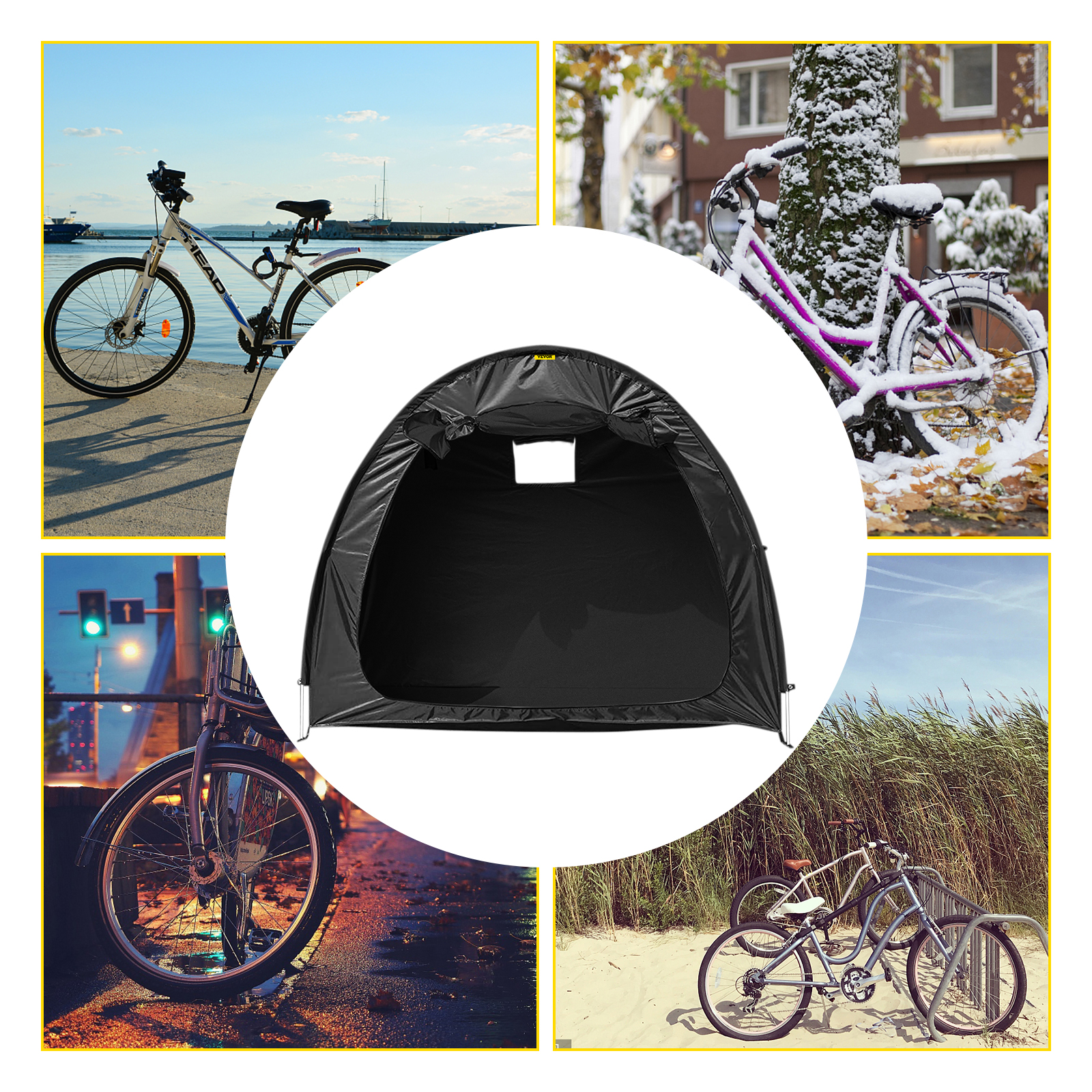 All-Season Available
The bike tent's snow-shedding roof and sealed seams protect your valuables from climate exposure all year round. So don't worry about belongings getting corroded or damaged.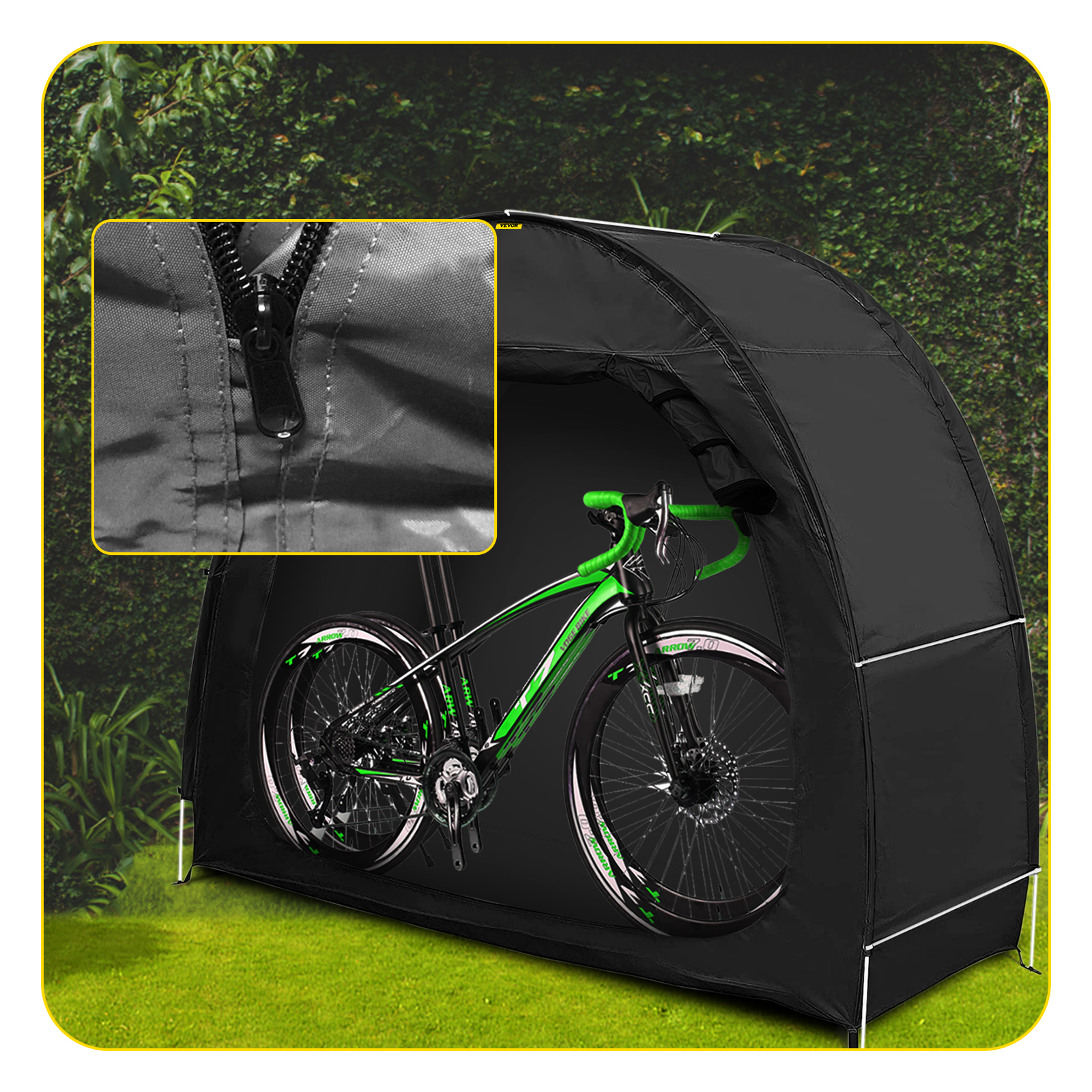 Roll-Up Zipper Door
The top-to-bottom zippers with storm flaps completely seal the door and allow smooth entry and exit from the bicycle shelter.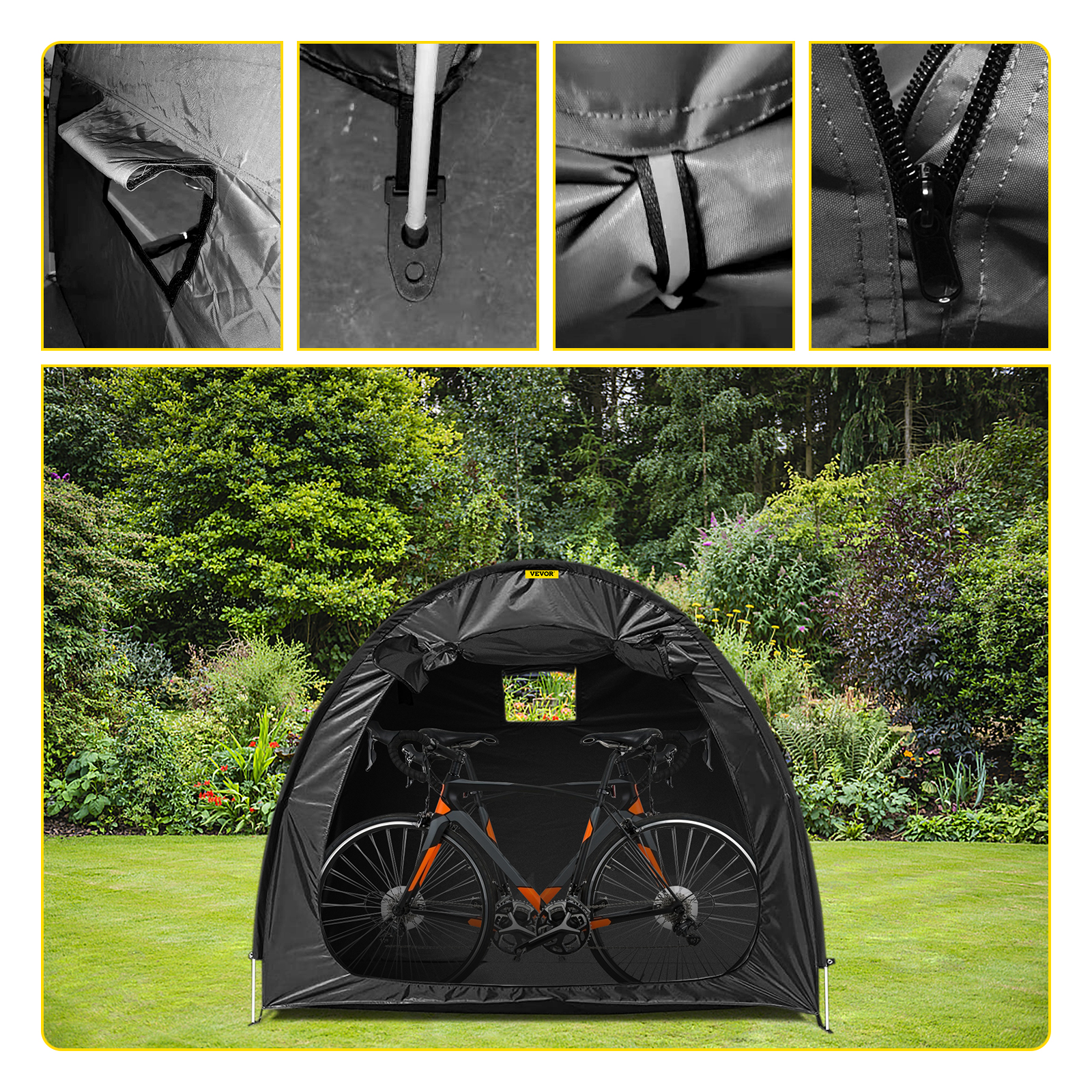 Well-Designed System
Our bike cover storage tent is reinforced by durable fiberglass rods, pre-drilled eyelets, attached strips, and ventilated windows to avoid dampness.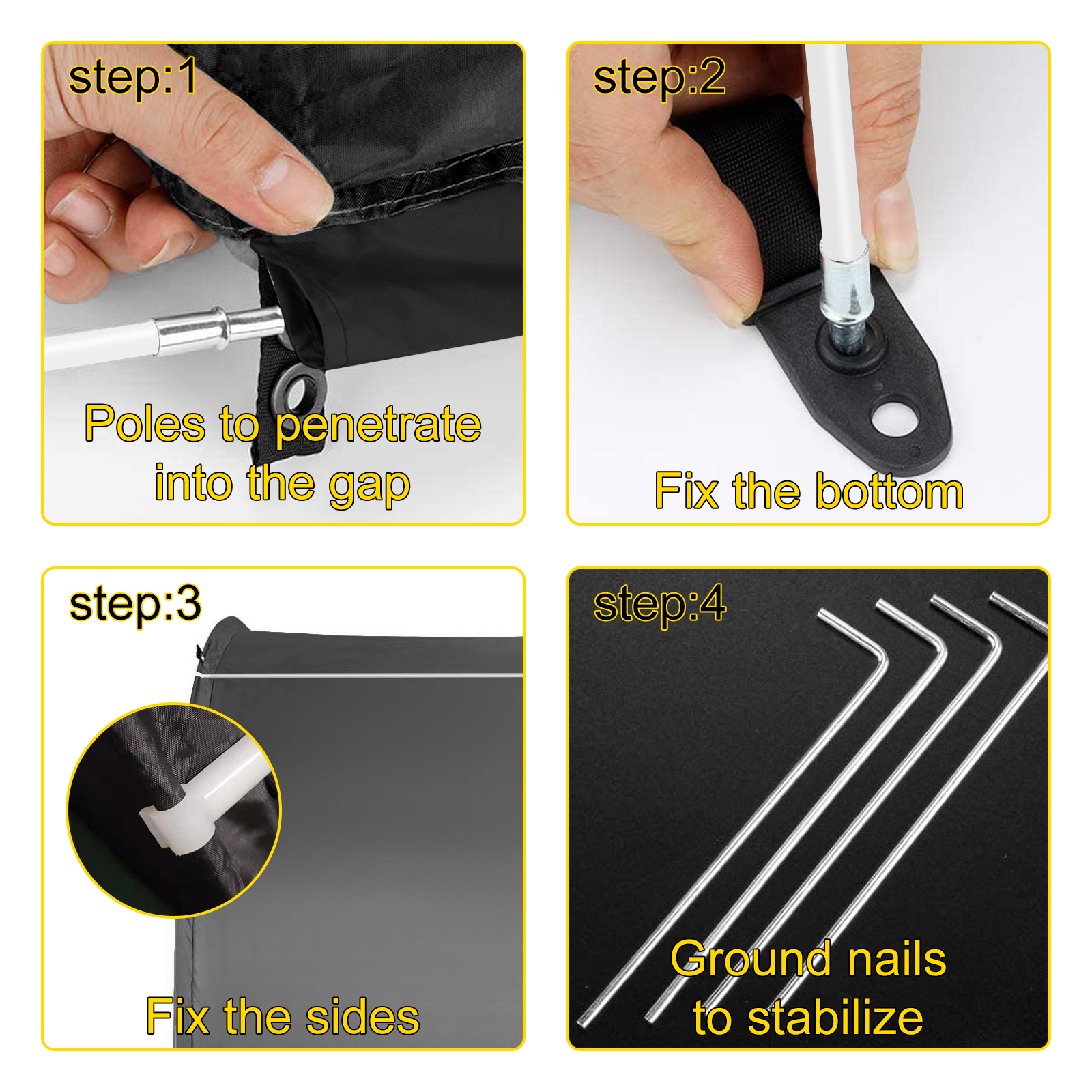 Easy Assembly
Straighten the frame, insert it into the gap, bend it into an arch with little force, and use a shorter rod to open the width. Windproof nails will make the bike storage tent more sturdy for outdoor use.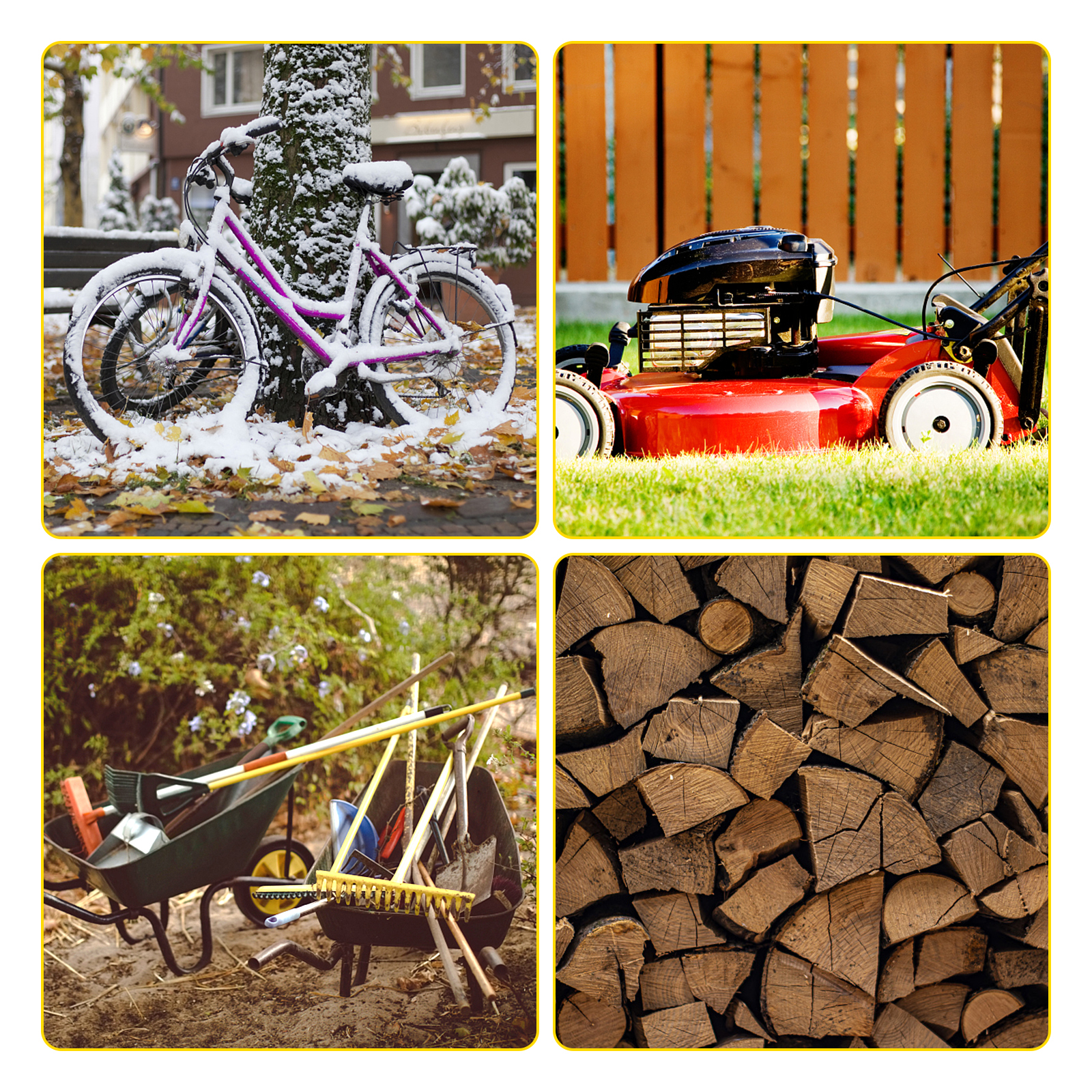 All-in-One Solution
Practical to store bicycles, long-handled garden tools, backyard items, swimming pool supplies, children's toys, and other things you want to keep. This multifunctional bike shed meets various needs.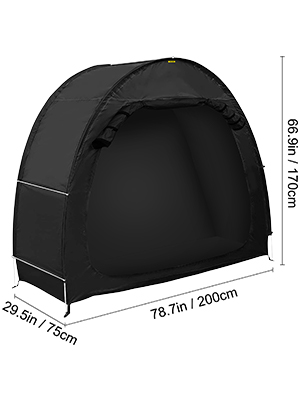 Specifications
Model: VV-BT-SB210
Type: Storage Shed
Color: Black
Material: 420D PU2000 Oxford Fabric
Product Size: 78.7×29.5×66.9 inch/200x75x170 cm
Product Weight: 7.7 lbs/3.5 kg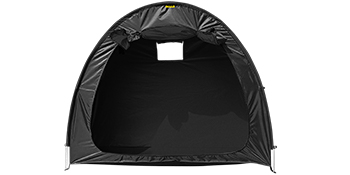 1 x Bike Tent
4 x Ground Nails
1 x Carry Bag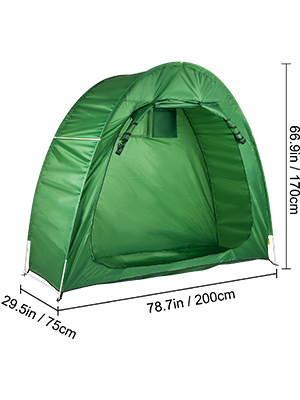 Specifications
Model: VV-BT-SG210
Type: Storage Shed
Color: Green
Material: 420D PU2000 Oxford Fabric
Product Size: 78.7×29.5×66.9 inch/200x75x170 cm
Product Weight: 7.7 lbs/3.5 kg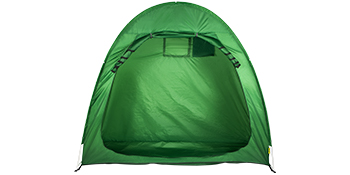 1 x Bike Tent
4 x Ground Nails
1 x Carry Bag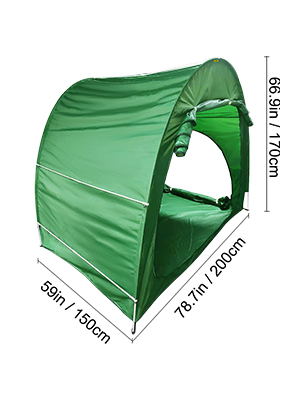 Specifications
Model: VV-BT-LG210
Type: Storage Shed
Color: Green
Material: 420D PU2000 Oxford Fabric
Product Size: 78.7×59.1×66.9 in/200x150x170 cm
Product Weight: 8.8 lbs/4 kg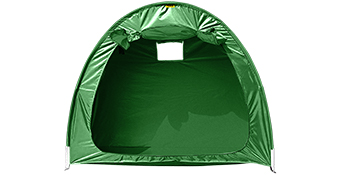 1 x Bike Tent
4 x Ground Nails
1 x Carry Bag
Features & Details
Sturdy and Waterproof: The bike cover storage tent is made of PU2000 420D Oxford Cloth, tear-resistant, waterproof, and anti-UV. The premium heavy-duty fabric can prevent equipment aging, much more lightproof than most products on the market.
Space-Saving Storage: You will get a 78.7×29.5×66.9/78.7×59.1×66.9 inch bike storage shed, suitable for 2/4 adult bicycles, with additional free space to stash hard-to-store items.
Protective & Accessible: The fortified zipper door is easy to access, and the vent design is convenient for ventilation. Our bicycle shelter protects vehicles from the elements, wild animals, rain, and dust. Keep your goods secure in any climate.
Multipurpose Uses: It is not just about storing bikes. You could have room for garden equipment, furniture cushions, lawnmowers, coolers, pool tools, etc. Or use this bike tent to store firewood at your campsite.
Quick Setup and Carry: It takes just 10 minutes to assemble the bike storage tent; no tools are necessary. Use connecting poles, pegs, and eyelets to secure it into the ground firmly. A handle carry bag is provided for easy transport when not in use.